Original thread by
xmac1x
.
Hi all, after hours and hours of extra work I am going to release the VG-33. Im happy with its current state and if there are any bugs please report them here.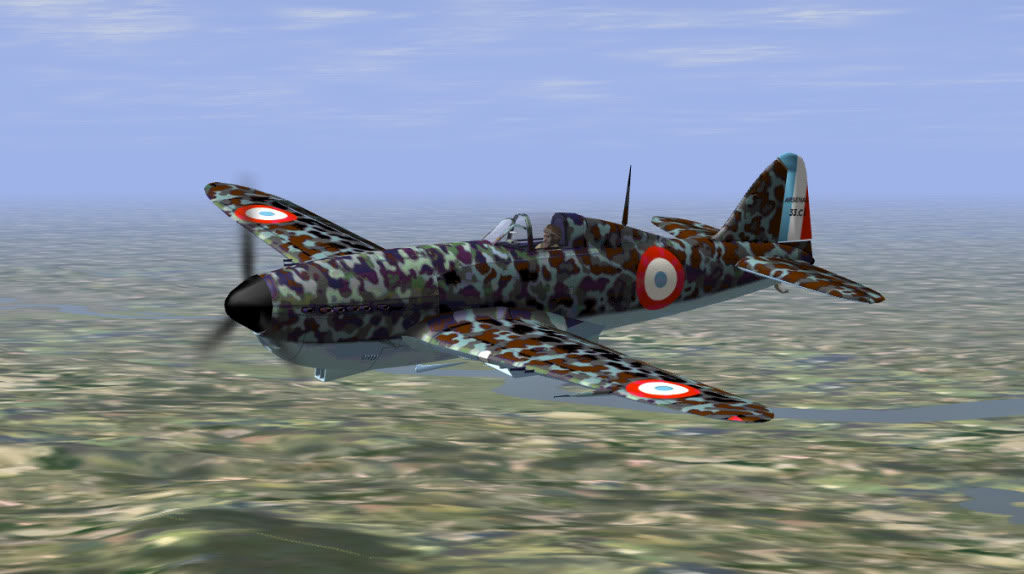 screenshot by gumpy
Template by Agracier, thanks buddy! :
http://www.mediafire.com/?xy9h9608xf6a8ki
Original Model Rammbock
Pilot Model: Wolfighter and Barnsey
Skin damage borrowed from Vpmedia
FM and skin fix: Verhängnis
Also thanks to Birdman, BravoFxTrt, Epervier and anyone else who helped me out and spotted the bugs
Bugs fixed since last version
3ds
[s]- Faulty normal directions in ailerons and flaps, and they also have one surface missing. - fix in 3ds max and re-export[/s]
[s]- Wheels don't rotate. [/s]
[s]- Pilot's head movement is buggy, AI moves the head all around cockpit and even outside. - Replace Pilot[/s]
[s]- MG barrels could be double sided.[/s]
[s]- Check UVs in WingInCAPs[/s]
[s]- Fix reflector sight normal[/s]
[s]- Make vg33 propellor and position correctly (reverse 180 in 3ds max)both stationary and spinning[/s]
[s]- Export oil radiator with correct pivot[/s]
[s]- Fix canopy position[/s]
[s] - AI can't taxi [/s]
JAVA
[s]- modify class so as not to rely on bf109[/s]
[s]- Rudder animation is reversed - reverse in java[/s]
[s]- Elevators have incorrect pivot axis - reverse in java[/s]
- Animated Oil radiator - still to do, help anyone?!
- Make landing gear bouncy - help anyone?!
Still need an FM guy!
Download here:
http://www.mediafire.com/?55cjxrjgatp2655
Patch 1:
http://www.mediafire.com/?fzb6l855q90er9q
07/06/12
Add to air and plane_ru
Air.ini VG33 air.VG_33 2 f01 Summer
Plane_ru: VG33 VG-33, 1940
Also can an admin delete this topic over here:
http://freeil2modding.free-forum.net/vg ... vt892.html