This mod is fundamentally visual.
Objective: To obtain the best visual model representation with lower FPS impact.
Is based: What we see on the monitor screen.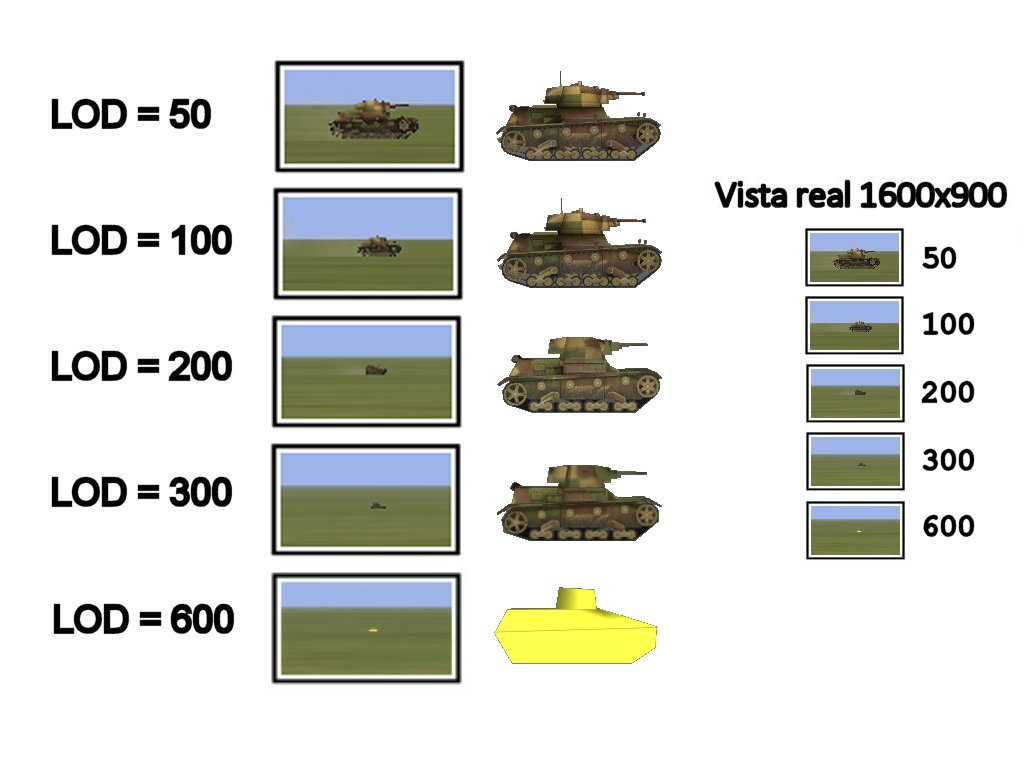 https://image.ibb.co/cDHYb5/Plantilla_7_TP_2.jpg
How: To modify the distance values of the LODs.
Each model will have 4 LODs.
High resolution LOD (HRLOD)
Medium resolution LOD (MRLOD)
Low resolution LOD (LRLOD)
Basic LOD (BLOD)
Values are:
HRLOD = 100
MRLOD = 200
LRLOD = 300
BLOD = 600 - 800 - 1000 (according model dimensions)
The first the default 7TP Polish light tank. Based on the excellent wingflyr work.
What is new?
- HRLOD with 565 polygons less.
- Four LODs 100-200-300-600
- Replacement of certain undercarriage elements.
- Retouch of the textures especially winter version.
http://www.mediafire.com/file/dqz1ymemo ... TP_LOD.rar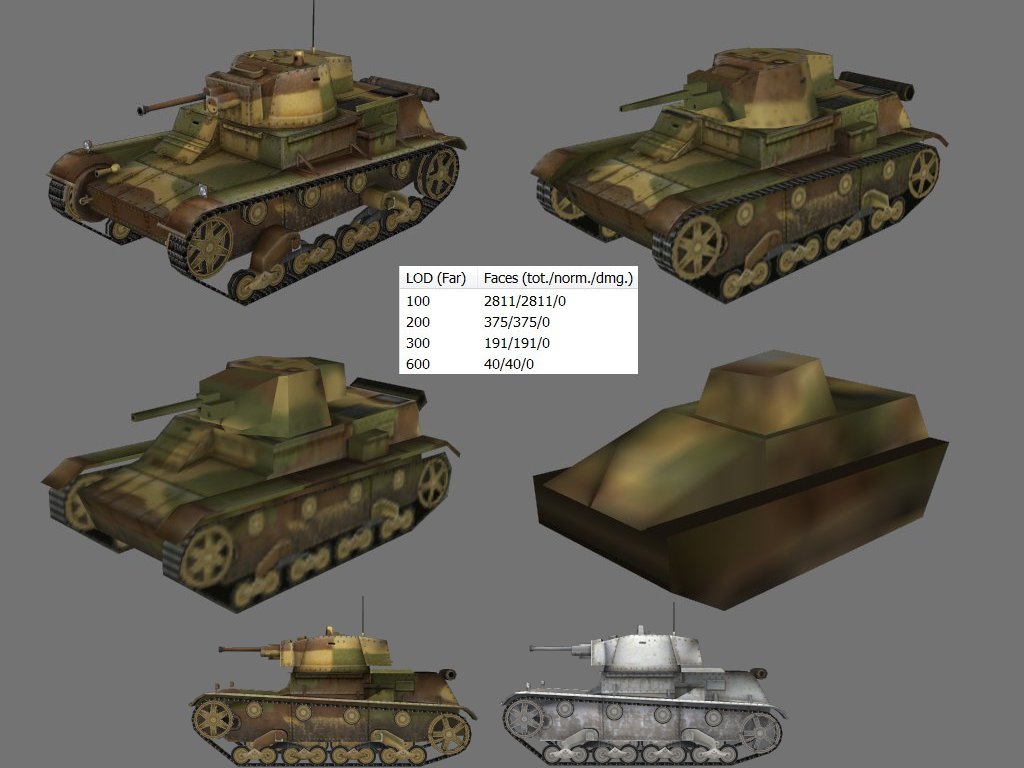 https://image.ibb.co/kBhByk/Plantilla_7_TP_1.jpg
Credits:
Of course for wingflyr.
Games: Maddox Il-2, 1C ToW
Tools: 3dsmax, Mesh_dump64, PSP7, DXTBmp.
Un saludo.