Forum rules
IL-2 Modding help (not 3D and mapping help).
i was able to click on the object file and it downloaded a 3ds file which i tried to upload in GMAX but it does'nt recognize it . it does'nt appear . Pls advise what to do .
https://www.google.com/search?q=gmax+tu ... e&ie=UTF-8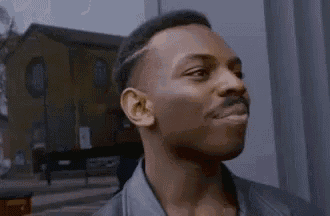 Akrivós epeidí chásate to spíti sas den simaínei óti boreíte na ourísete stin avlí mou

FM Modding Expert
Posts: 3451
Joined: Sun Dec 18, 2016 10:07 am
Dog1, take your time & do not worry , try not to be concerned about time differences, this is an international forum & we all do things when ever it suits us to or when we have time
try to remember that i do have Gmax, i have 3ds Max, they are very similar but there are some things that are not. I suspect the file types & importing is one of them.
I can help you learn the process but you will need to learn some things without me
I think Ice is right in saying that Google is best to find some of your answers related to GMax & importing a 3ds file. It is good to try a search first & then if you still can not manage it or you can not find any answers then maybe a member here can.
I typed "importing a 3ds file into gmax" into google
& got the following result ..
In Gmax, go to the File menu, in the rollout menu select Import. A dialog window should be available now. Browse for the file in 3D Studio format to be imported and choose Open.
Once you have managed to load the House into Gmax, please take a screen shot & post it here. thanks
successfully uploaded and saved file to scene folder .Will use google for search . i was given 3 options when uploading i chose at random merge and replace a couple of times for practice before saving to scene folder . i am now reading what ever i find on the perspective window functions on google . mainly
https://totalgamingnetwork.com/forum/di ... the-basics
.
FM Modding Expert
Posts: 3451
Joined: Sun Dec 18, 2016 10:07 am
ok that's great ...
your house looks very small in your screenshot, so try zooming into the house & then you can delete everything in the scene that you don't need, do this by selecting all of the house & then inverting the selection by pressing CTRL I ,then press delete , then you will be left only with the house
after that you will need to assign the material to it, if you didnt download the texture you will need to do that too
so you will need to download & assign proba1.jpg >
https://www.turbosquid.com/Download/501699_3311162
...the material icon in GMax
1. zoom into house
2. select all of the house , invert selection & press delete
3. assign the proba1.jpg material to your House (The house is already mapped so all you have to do is assign the material)
...then post a screenshot here, make sure its big enough to see the house & texture mapped like this ...
im unable to to execute point 3 i dont know how to assign the texture to the house .
FM Modding Expert
Posts: 3451
Joined: Sun Dec 18, 2016 10:07 am
you're going to have search just a little to find the answers
google is your friend ...
please search a little first
FM Modding Expert
Posts: 3451
Joined: Sun Dec 18, 2016 10:07 am
make sure you have your house selected first
then i think an icon might show up in your material editor,
i am taking an educated guess that it is similar to max ? really i don't know but i see its greyed out & your object is not yet selected
so select your object & see if the icon lights up , then press it & it should assign the material
* ignore the 'Bump' map
* you only want to display the 'Diffuse' colour map
& you're almost there, keep at it !
i'll be back later, good luck till then
before going to the dentist appointment i found the "PLACE" button to the left side of the texture window i somehow moved the sides of the house .
here is a better job
Who is online
Users browsing this forum: No registered users and 4 guests