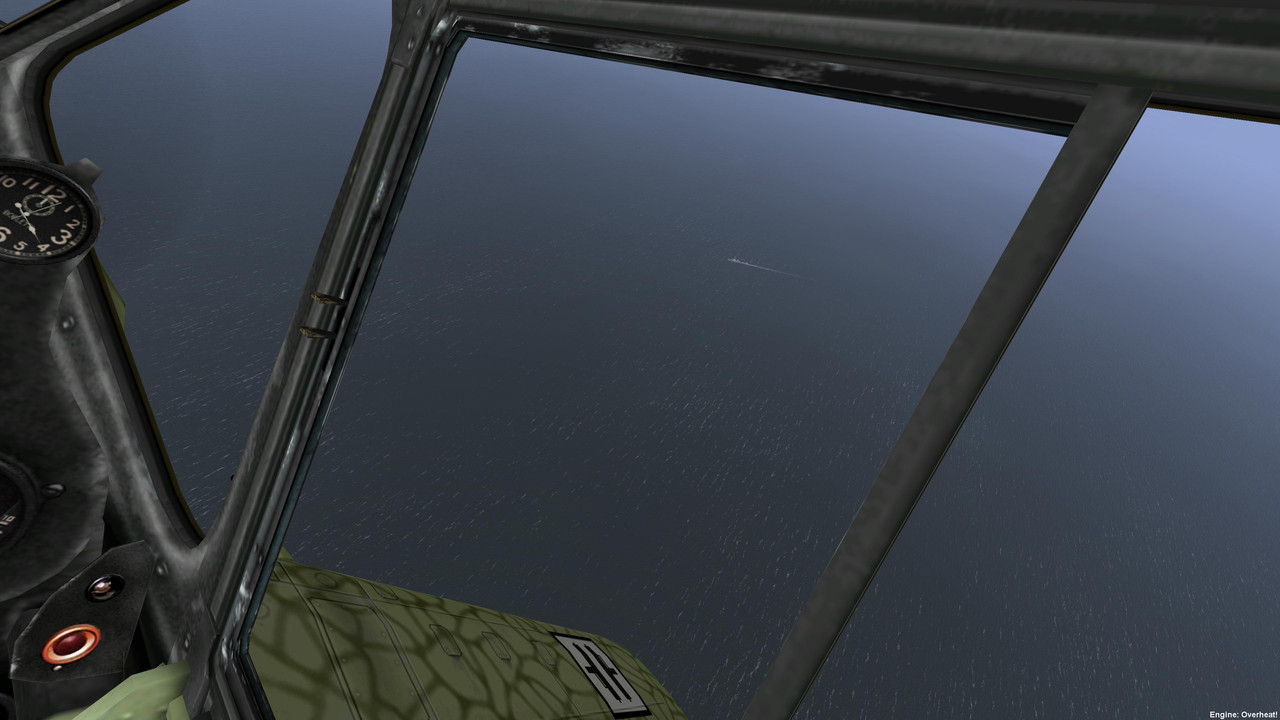 Conditions in this image set to Good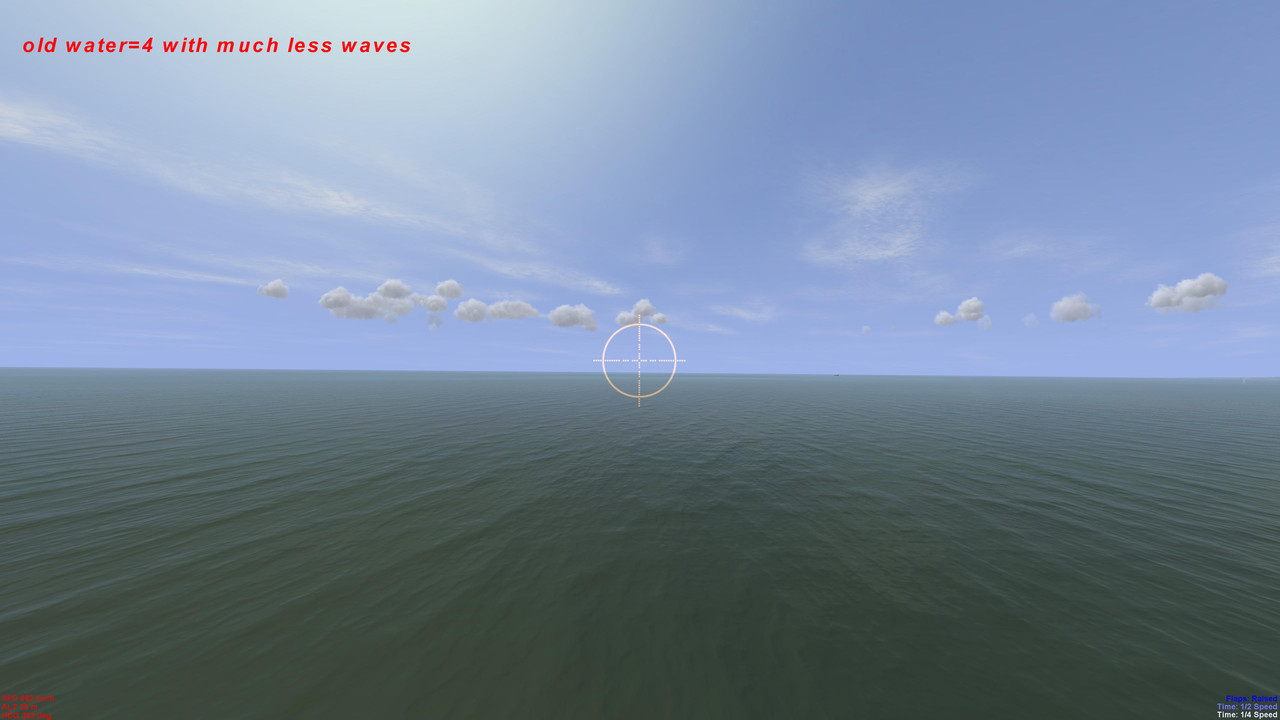 Conditions in this image set to Good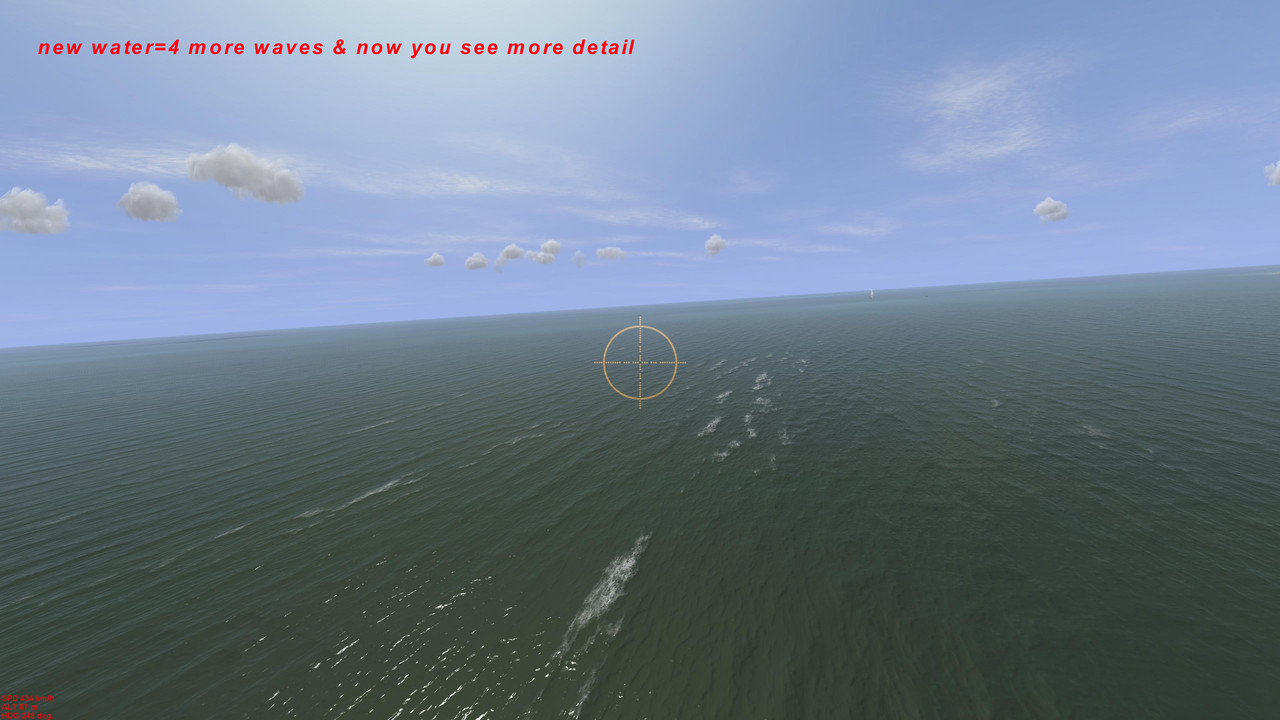 Album >
https://postimg.cc/gallery/14k9jaizg/cfce5580/
Choose your download, resolution type.
If your PC system struggles, if you find you are loosing frame rates or your game is going too slow using the HD-Version then choose the LD-Version.
RECOMMENDED VERSION
IF YOU USE MANY
OPEN
MODS + IF YOU SOMETIMES GET CTD's / USE THIS
LD-Version (256x256) (For regular systems)
DOWNLOAD WATER=4 Plus (LD-Version) > !# WATER_4+_(LARGER_WAVES)_(LD-Version)_(V1.0)
HIGH DEFINITION VERSION
FOR HIGHER SYSTEM SPECS / USE IF YOU DO NOT EXPERIENCE CTD's / USE THIS IF YOU ARE USING ONLY FEW MODS OR AN SFS BASED MOD-PACK
HD-Version (512x512) (For faster systems)
DOWNLOAD Water=4 Plus (HD-Version) > !# WATER_4+_(LARGER_WAVES)_(V1.0)
16/10/2017
WATER=4 + (Plus) v1.0
About:
I have modified to inlcude more waves at all conditions
Clear through to Thunder
The worse the conditions the more Waves there are.
INSTALLATION:
Set water to 4 in your conf.ini
Copy !# WATER_WITH_LARGE_WAVES_(V1.0) to your mods folder
This is really a BETA as i have not fully tested it
I hope you enjoy it
Please let me know
Credits
Carsmaster (Original files)
Dr Strangelove (This version)
Acknowledgment
Thanks to Me-262-Pilot for the feedback on system performance. A down scaled resolution version is now available to download.